In the scope of the German Federal Government´s 5th Energy Research Program "Innovation and New Energy Technologies" the Rudolf Pack GmbH&Co. KG join forces a research project together with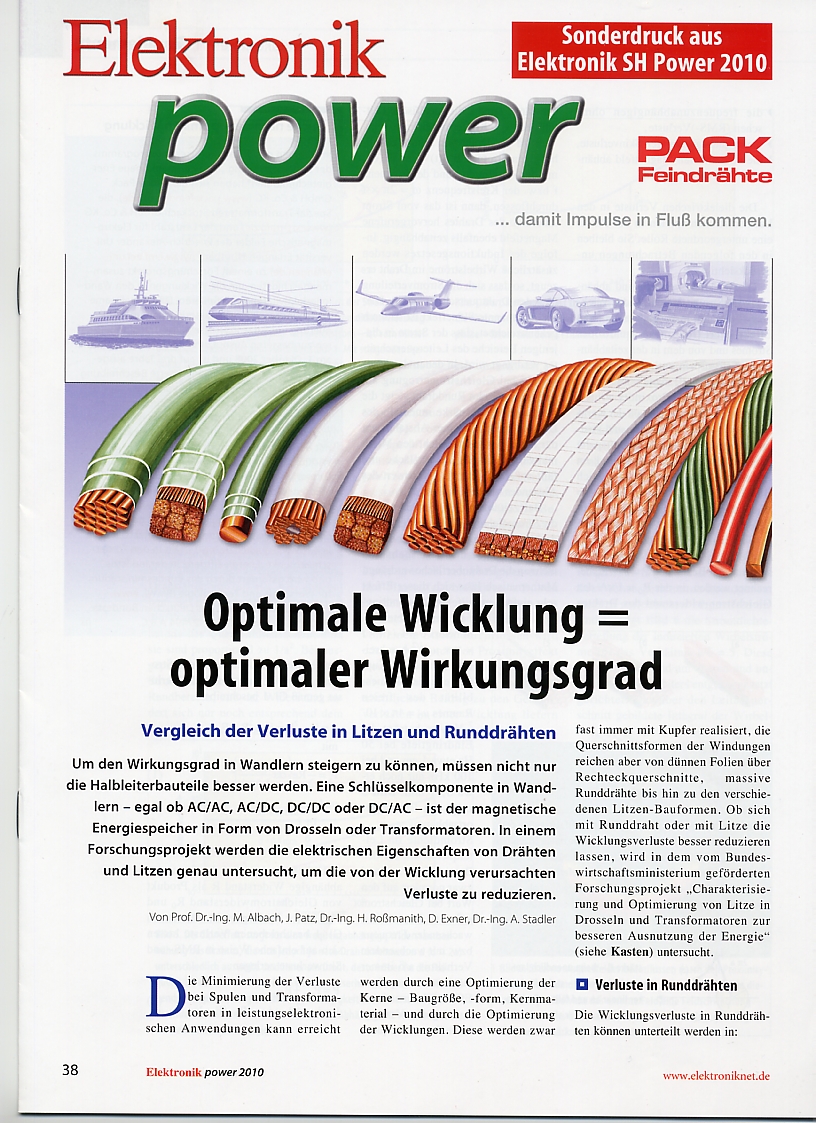 the Chair of Electromagnetic Fields of the University Erlangen-Nuremberg and the Spezial-Transformatoren Stockach GmbH&Co. KG. Aim was to optimize the winding of inductive components of electronic converters.
Its intention is to optimize the layout of litzwires by an extented description of the electrical properties of rf litz wire cables. A better insight to these properties led to the development of new designs of litz wirecables, which reduce the winding losses of inductive components in switch mode power supplies.
In addition, with optimized windings, the Partners achieved a better utilization of material and lower product Costs.
A special brochure with the most important results of the research project can ordered at sales@pack-feindraehte.de or by phone +49 (0) 22 61 / 95 67-0.