The history of the family business began in 1933, initially with the production of fine stainless steel and chrome nickel wire. In the meantime, we are a product specialist for high-frequency litz wires as well as enamelled copper wires and export to the whole world. .
First Generation (1933 - 1960)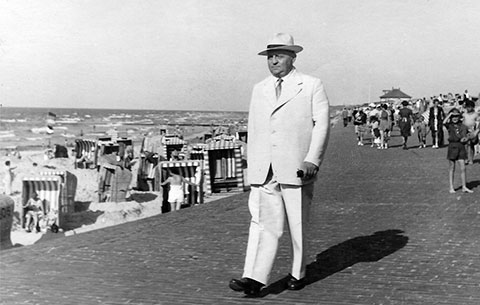 Our company history begins with a friendship between men, entrepreneurial spirit and know-how in the production of fine wires. All this ties Rudolf Pack and Willi Vongehr, when they togehter founded the company PACK & VONGEHR in Gummersbach-Derschlag in 1933. The two build up a customer base with well-known companies. Firms, such as Telefunken, Blaupunkt, Grundig and Becker Autoradio, belong to them. However, there is also a representation in Paris from the very beginning. The company premises had been further expanded in 1948. This is the time of the economic miracle and our company grows to a hundred employees.
Second generation (1961 - 2005)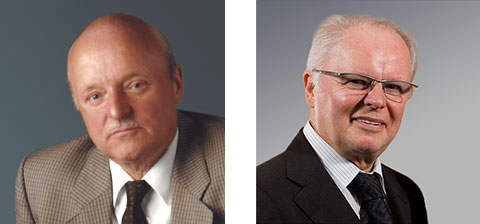 The two sons of Rudolf Pack, Günter and Gerhard, took over the management of the family enterprise in 1961. In the meantime, it had been operating under the name RUDOLF PACK Elektro-Feindrahtwerk.
As innovative entrepreneurs, the brothers have the courage to question what is tried and tested and are always looking for better solutions.
This does not only apply to the development of the products: the company goes with the times and adapts the company logo, house colors, advertising and the exhibition stand always to the respective Zeitgeist without breaking with the tradition. In 1989 it was renamed to PACK.
Representatives in whole Western Europe are now also joined by partners in Eastern Europe and later around the world. With the construction of a new factory in 1994, Günter and Gerhard write another important chapter in the company's history. Starting in 1996, the focus on high-frequency litz wires will be launched together with a change in management, which has meanwhile taken place within the family Günter Pack followed by Wolf-Dieter.
Third generation (2005 - today)

Jürgen, Rainer, Marcus and Claus-Peter Pack
From 2005, Jürgen and Rainer Pack have joined the management team. In 2010, Claus-Peter and Marcus became also shareholders. PACK Feindrähte has been working for more than 60 years now for customers in the fields of medical technology, drive and railway technology, automation and power electronics.
In addition, the company is always interested in innovations, carries out research projects with universities and develops new products on customer request.
The doubling of the production premises in Gummersbach in 2015 increases the production capacity again. Nowadays a total of 2,600 square meters are used to manufacture HF-litz wiress and specific fine-wires for customers from all over the world using state-of-the-art systems.
The corporate design has been renewed in 2015 and our company will be listed under the PACK LitzWire brand. The new brand emphasizes our core competencies:
Manufacture of high quality litz wires and other fine wires
Customized products adapted to customer requirements
Innovative policy and thinking