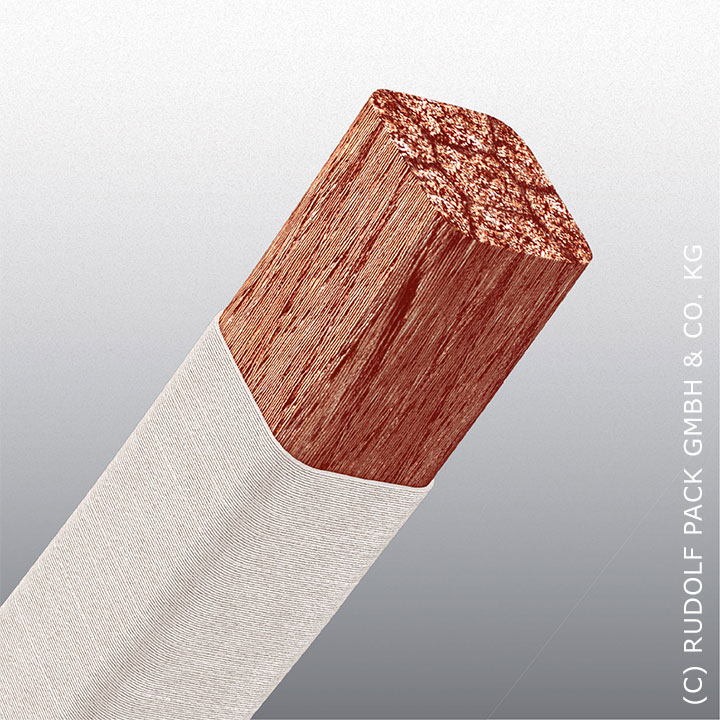 RUPALIT® Profile litz wires in square or rectangular shape make optimum use of available winding space.
Cut wasted space in windings.
Technical and economic benefits:
65-80% copper fill factor
Optimum number of winding layers
Formless coils (self bonding wire/acetate silk)
also available in RUPALIT® Safety
Examples of application:
HF transformers
Switch mode power supplies
Structure:
Enamel-insulated copper wires (magnet wire)(0.02-1.6 mm 13-52 AWG)
Conductor cross-section acc. to DIN / IEC standard or customer requirements
Insulation material:
as electrical and mechanical protection
Polyamide yarn (63), (Nylon©)
Polyester foil (25), (Mylar©)
Polyethylenenapthalat (PEN), (Teonex©)
Polyimide foil (27), (Kapton©)
Aramide paper (Nomex©)
Acetate silk
Other materials available on request.